Mechanical Repairs
Are you searching for a reliable German car specialist or for repairs to be carried out on your Audi? Come to Carrera Engineering and Motorsport; we offer all aspects of mechanical repairs including:
Services
MOTs
Diagnostics
Auto Electrical Work
Air Conditioning
Wheel Alignment
Engine Rebuilds
Pre Purchase Inspections
As a well known specialist in Porsche, Audi, Mercedes, BMW and Volkswagen cars, you can rely on us to carry out work on your prized vehicle.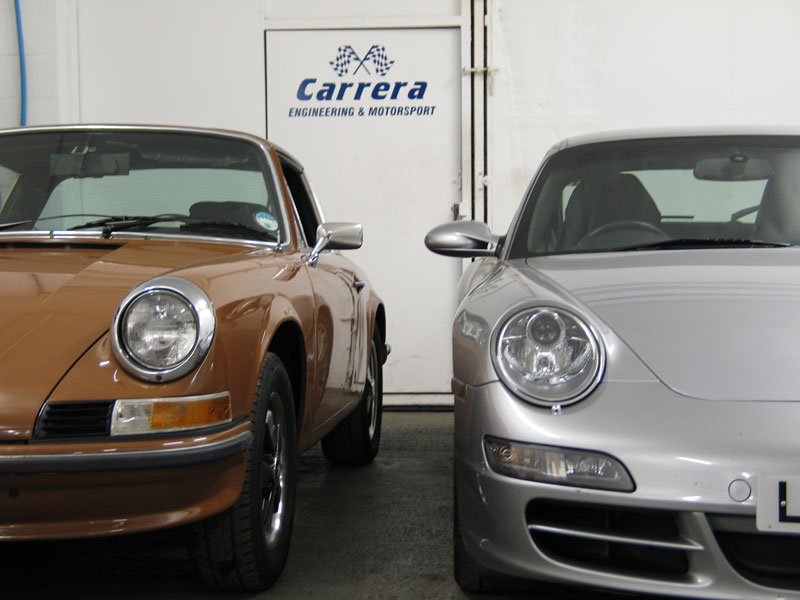 Over 35 Years in the Motor Trade
With over 35 years in the motor trade, including a background in motorsport, you can rely on us to have an extensive knowledge of all makes and models, which is especially true when it comes to Porsches. We pride ourselves on the high quality of work carried out, which is always done to the standards and specifications of the manufacturer.
Meeting Your Mechanical Needs
As one of the premier independent Mercedes specialists in North London, we cater for all of your mechanical needs from MOTs and repairs to services and diagnostics. Our clients come from all over Essex, Hertfordshire and London for our expert service.
We are more than happy to deal with all other makes and models upon request, and with a guarantee on all work that is carried out, you can be sure of the high quality of workmanship and care with which we treat each job.
Booking System
We operate a booking system, which is handled by the proprietor, Tony Ruggles. Depending on how busy we are appointments need to be made 1 to 2 weeks beforehand or even a month in advance during exceptionally busy periods. Personalised attention is given to each car in order to provide a service that we feel is far superior to what you would find at a main dealership.
Cars are booked in according to the work that is needed to prevent unnecessary delays, your needs are considered first and foremost. Timings vary according to the type of service that is required, which is all taken into consideration when cars are booked in.
Contact Us
For further information or to book a time for you to bring your vehicle in for mechanical repairs, why not get in touch with us today by calling on the number at the top of the page. Alternatively, you can also get in contact with us by filling in the contact form with your details and query.
We look forward to hearing from you.